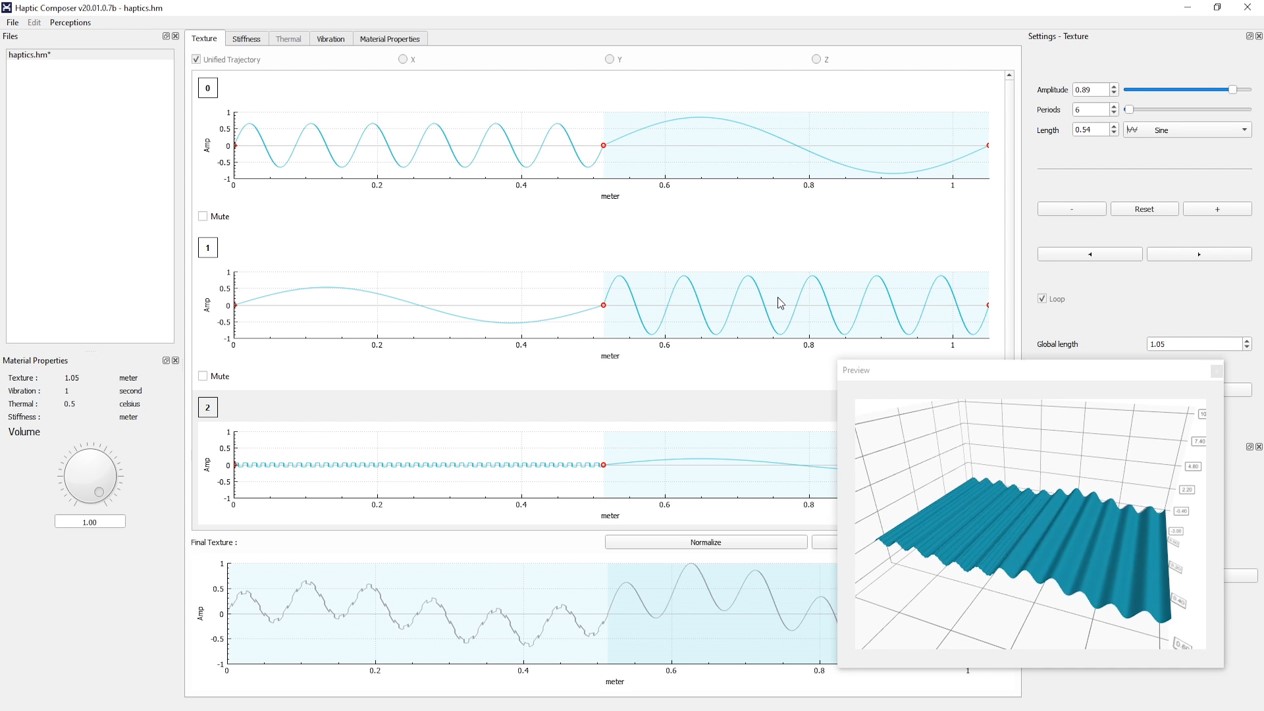 Interhaptics Integrates TacHammer Wideband Support for its Haptic Composer Software
Haptics effects are integral to creating realistic immersive experiences, and being able to design them requires the right tools, like Leonardo da Vinci and his paintbrush and paints.
Nanoport is excited to announce Interhaptics integration support for TacHammer haptic actuators called Haptic Tech Components. The goal of the integration is to give developers that are aiming for better ways to create wideband content and manufacturers looking for wideband actuators to put into devices of their own.
Interhaptic's Haptic Composer software lets developers take advantage of TacHammer's wideband capabilities without the need for coding experience.
New Wideband Features
Interhaptics software tool now comes with an interface for TacHammer through the VectorHaptics API included with the TacHammer Developer Kit. Software and Game developers can now use the InterHaptics design tool to create and playback effects on the TacHammer actuator.
Originally designed for the narrow-band LRAs used on current devices, the true expressive capabilities of the InterHaptics software were limited to the actuator's output range. However, integrated with the broad line of TacHammer motors, designers can have the opportunity to make use of wideband effects like deep rumbles, sharp, crisp clicks, ticks, and button press feedback, and high G-force impact haptics all with a single actuator.
"Nanoport is one of the pioneers of high-fidelity haptics with their TacHammer actuators. We are thrilled to work with them to help enable next-level experiences for mobile, VR/AR/MR, and automotive applications,"said Eric Vezzoli, CEO of Interhaptics.
About Interhaptics
Interhaptics is a software company specialized in haptics. Interhaptics provides hand interactions and haptic feedback development and deployment tools for virtual reality (VR), mixed reality (MR), mobile, augmented reality (AR), and console applications. Interhaptics' mission is to enable the growth of a scalable haptics ecosystem. Interhaptics strives to deliver top-notch development tools for the VR/MR/AR, mobile, and console developer community, and the interoperability of haptics-enabled content across any haptics-enabled platform.