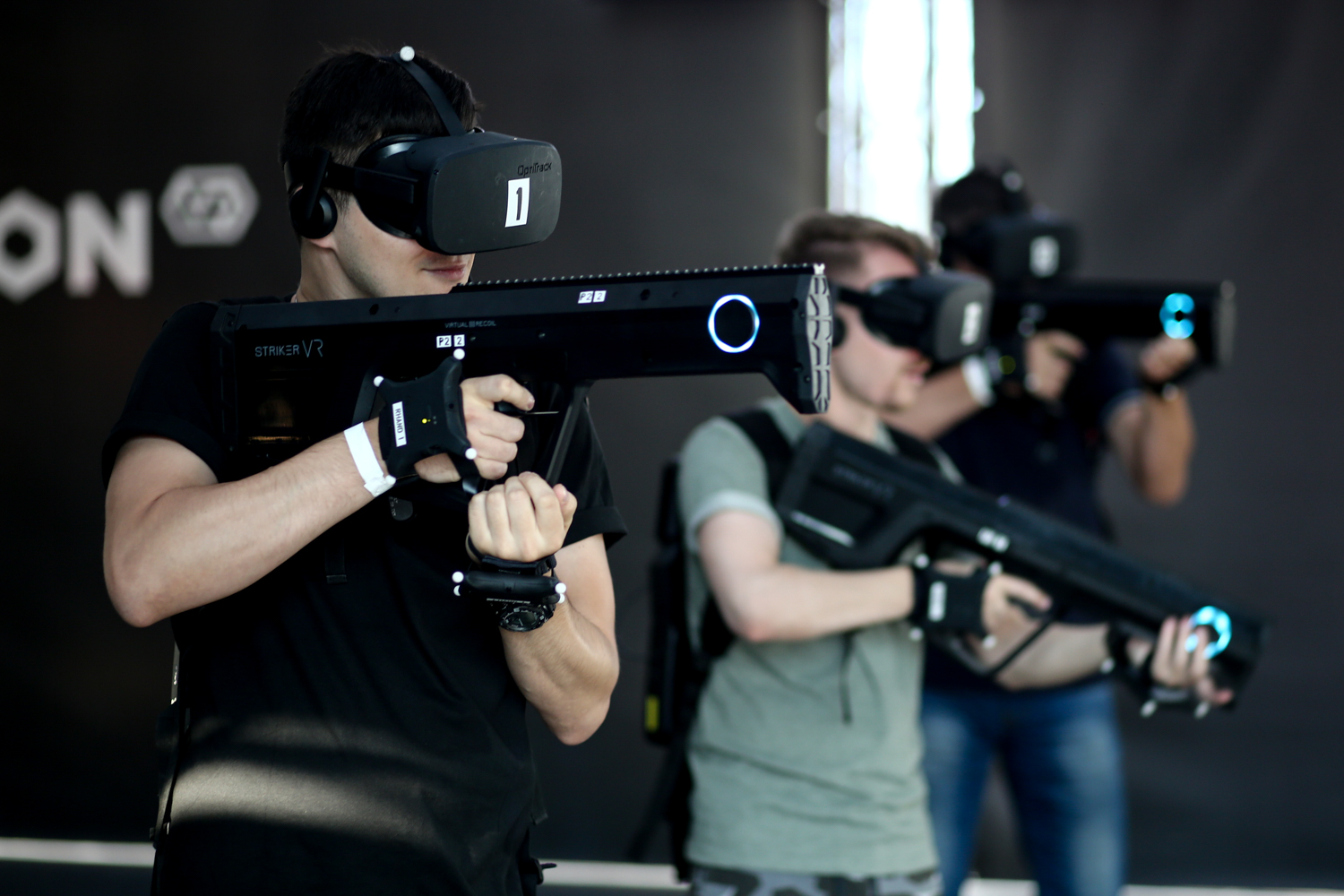 Nanoport Introduces Advanced Haptics for Location-Based Entertainment with Striker VR Partnership
The best haptics experiences make you forget entirely that you're playing a game. It just feels real, like you're right there, blasting aliens and taking cover from rockets.
This week, Nanoport Technology is proud to announce a partnership with Striker VR on a special custom haptics unit specifically suited for VR and LBE applications. It is the largest-sized production TacHammer to date, uniquely adapted for Striker VR products.
Impact haptics is a key feature for Striker VR's Arena Infinity blasters in LBE and VR. TacHammer technology provides industry-leading G-forces and strong gunshot-like blasts. It also simulates finer, more subtle effects, like the rumble of a distant explosion or accelerated heartbeat of a player.
"We worked with Striker VR to develop this new TacHammer and it was quite a challenge given the tight requirements and large G-forces. Testing was particularly hairy; the intense forces blew out our measurement equipment and destroyed the restraints that we initially used," explains Kyle Skippon, a development engineer for TacHammer.

The first product Striker VR will be releasing under this partnership is the Arena Infinity LITE® peripheral. The blaster will feature the widest range of haptic effects and timings in VR and LBE peripherals, and offer impact-based haptics for mainstream audiences that can reach up to 50 Gs of acceleration.
"We're just getting started," explains Striker VR co-founder Martin Holly. "We visited the lab where TacHammer was created and saw that the team was like-minded and dedicated to creating awesome products and experiences. We tried a smaller version in a PlayStation controller and knew right away that we needed this - just a lot bigger. We have big plans for TacHammer in our future products."
For more information about TacHammer LMR haptic actuator. The Arena Infinity LITE® Blasters have started shipping with full production capabilities in Q1 2020.